If you're attending a wedding as a guest, following the couple's wishes and etiquette rules is important. Here are some dos and don'ts to help make sure your day at the wedding is perfect!
Happy wedding season, everyone! If you're like me, you've probably been invited to at least one (or ten) weddings this summer. As someone lucky enough to be invited to a few weddings every year, I've learned a thing or two about how to behave as a guest. Today, I'm going to share my top Dos and Don'ts for wedding guests. Whether you're attending a casual backyard affair or an ultra-formal black-tie event, these tips will help ensure that you have the best way to spend your time.
No one wants to be that person at a wedding who is constantly getting in the way of doing something wrong. Weddings are often expensive and time-consuming to plan, so it's important to do your best to make sure everything goes off without a hitch. This includes following some basic wedding guest etiquette dos and don'ts. By being mindful of how you act as a wedding guest, you can help ensure that the bride and groom have a perfect day they will never forget.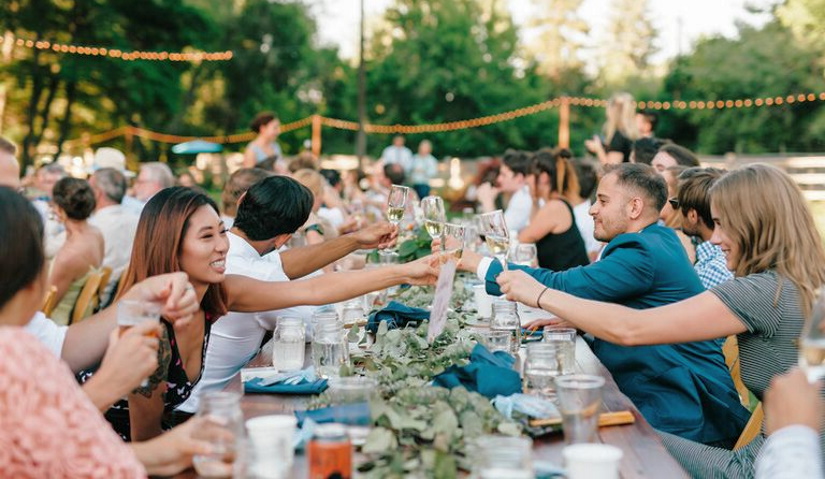 What is the etiquette for inviting guests to a wedding?
It's no secret that weddings can be a minefield of potential etiquette disasters. From what to wear to behaving, there are plenty of ways to offend the bride and groom or other guests unintentionally.
To help you avoid any wedding guest faux pas, we've put together a list of dos and don'ts for a perfect wedding celebration.
Do: RSVP promptly
Whether you're responding to a physical or online invite, it's important to RSVP as soon as possible. This allows the couple to plan their seating arrangements and catering numbers accurately. If you're unsure of your availability, it's better to err on the side of caution and say you won't be able to make it than to wait until the last minute and cause potential stress.
Don't: Wear white
While you might think you look fantastic in that crisp white dress, it's best to avoid anything that could potentially upstage the bride on her big day. Instead, opt for a different color or pattern that will still have you looking your best without stealing the bride's thunder.
Do: Make conversation
Weddings are a great opportunity to catch up with old friends or meet new people. Take advantage of the opportunity to socialize by conversing with the people around you. If you're feeling shy, start with some light small talk about the weather or the venue before moving on to more personal topics.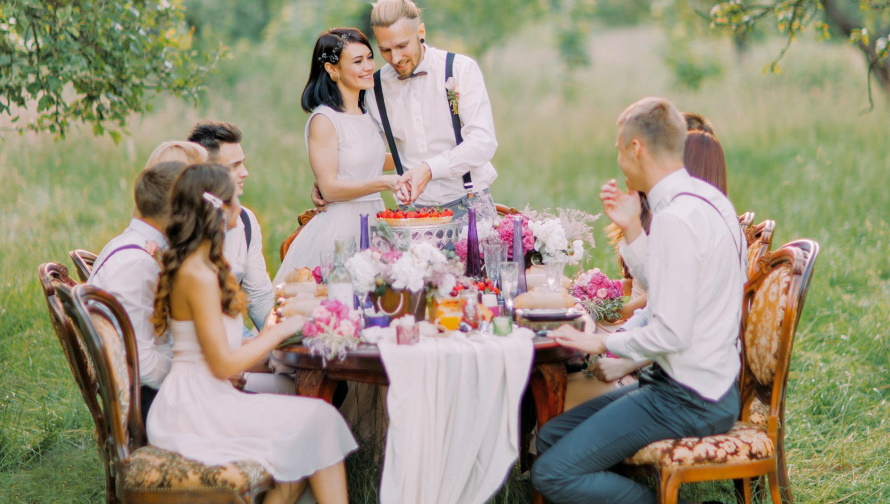 Don't: Get too drunk
It's ok to let your hair down and have a good time at the wedding, but remember that you're there as a guest, not a party animal. Also, overspending on alcohol can quickly lead to embarrassing behavior, so try to pace yourself. And if things start to get too rowdy, it might be time to call it a night.
Most common wedding guest etiquette questions
Planning a wedding can be a daunting task, and making sure your guests are comfortable and well-behaved is an important part of hosting a successful event. While most people are aware of basic wedding etiquette, specific questions often come up when guests are preparing to attend a friend or family member's big day. To help you out, we've compiled a list of answers to some of the most common wedding guest etiquette questions.
This is one of the most common wedding guest etiquette questions. In general, the bride and groom are responsible for the cost of their guests' dinner, but there may be some exceptions. For example, if the wedding is held at a hotel or other venue that charges for meals, the guests may be responsible for their food costs. Another exception could be if the couple hosts a buffet-style reception and asks their guests to contribute to the meal costs. In any case, it's best to ask the bride and groom what their expectations are.